Privacy Policy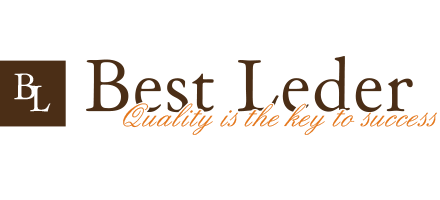 Personal
In the course of processing your data Bestleder.com guarantees and respects your privacy. We appreciate the trust you place in us and make every effort to protect your privacy.

Data
The information you provide via this website may only be used to inform you about, among other things, the website and the possible changes in the use of the website. Your personal details will obviously not be sold or made available to third parties who are not related to Bestleder.com. Your data will be treated confidentially and not to third parties, other than those strictly necessary for the processing of orders, payments and shipments.
Securing data
We closely follow the security procedures that are designed to protect your data. To prevent unauthorized access to our systems to prevent, are continuously deployed adequate security. Your privacy is also protected by encrypting data.
Changes
It is possible that this privacy statement is changed. We encourage you to periodically check here for the latest version.
Cookies
It is also, in this context, our web site uses cookies. A cookie is a small piece of information in the form of a file on your computer is stored. Course also applies to cookies that we obtained from this data will not be used to personally identify you. You have choices with respect to cookies. Through adjusting the settings of your browser, you can choose to accept all cookies, to notify them when a cookie is placed on top or to reject all cookies. Consult the manual of your browser. If you choose to decline cookies, it is possible that you are unable to access certain parts of our website.
Questions
For questions please contact [email protected] . If you do not wish to receive information about our products or services please let us know.