Payment
Payment
For payments we use the services of SEOshop Payments, an internet payment worldwide for webshops secure online payments handles. All payments go through the highly secured payment system of our payment partner. All payments are 100% guaranteed. Our shop is equipped with 4 different methods of secure payment. We use iDEAL, PayPal, Creditcards and Transfers. Your financial data are processed and then after paying yourself back to the website of Bestleder.com. 
 
iDEAL
If you use internet banking, you can electronically regulate the payment of your order in a safe manner on our website. If you are a client of ABN AMRO, ASN Bank, Fortis, Friesland Bank, ING, Rabobank, SNS Bank, SNS Regio Bank of Van Lanschot you can use iDEAL. To use iDEAL, you do not have to register, download any files or open an account to make. iDEAL is already the most widely used online payment method in the Netherlands. If you choose to pay by iDEAL than the amount directly from your bank account and your order will be processed immediately.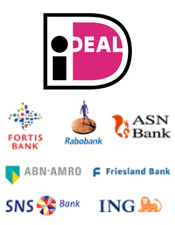 PayPal
You can also choose to pay via PayPal. For this payment method requires that you log in to your PayPal account and completed then the transaction data checks.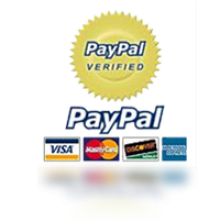 Credit Card
You can pay securely via your credit card at BestLeder.com. You can choose at checkout the credit card option and follow the steps which are displayed on your screen. The following credit cards are accepted at BestLeder.com.





Transfer
This payment method means that the amount of your order is made on the account of payment provider.