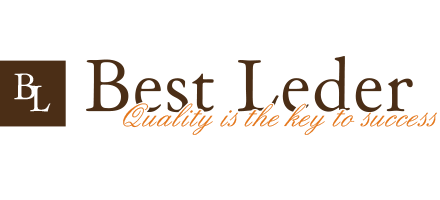 Best price / performance ratio
Bestleder.com is a shop for good quality leather belts, bags and purses. At Best Leather, the customer comes first. What we seek is that the customer is always satisfied with his purchase. Our motto is:'' Quality is the key to success.'' Best Leather stands for quality and satisfied customers. With us you will always receive a good product without risk and you always pay the best price for a quality product. In our collection you will find only products where quality and affordability meet in beautiful and fashionable products.
Belts tailor
We have a wide range of various types of belts which can be adjust to your size.
You need only to pass your desired size. 
100% Satisfaction Guarantee
Still not satisfied with your order? Let us know within 30 days. You will receive than your money back without problems or you can of course exchange your product. 
Secure payment
Best Leather stands for best quality, reliability and safe shopping on the internet. You can pay us by PayPal, Creditcards( Master Card, Visa Card, Maestro) or by bank transfer. These payment methods are integrated through SEOshop Payments into our Online-Shop. 
Delivery
After payment your order will be sent as soon as possible (if in stock). Items in stock will be delivered within 1-2 business days (within the Netherlands).
Contact
Is there something wrong with your order or you have a suggestion or a question about your order please contact us via our contact using the form on the website or by phone: +31 (0) 649 358 210. 
 
We strive to improve our service and shop and keep the customers happy. We take also extreme care for your personal data.
We wish you much fun in our Online-Shop Bestleder.com
Team Bestleder.com
Company

Asef Trading

Menkemaborg 25
8226TB  Lelystad

Nederland


Website: www.aseftrading.com

Email: [email protected]

Chamber of Commerce number: 20138613

VAT number: NL002375639B62

 

Bank details

Account number: 607065540

Account: Asef Trading

Bank: ABN-AMRO

IBAN: NL87ABNA0607065540

SWIFT / BIC: ABNANL2A